Senegal has again become the focus of significant industry attention following a substantial offshore discovery made by the Cairn Energy led JV, which found P50 STOIIP of 950 mmbbls. In addition to this, Kosmos Energy are to sign a $400 million farm-in agreement for two offshore blocks and the national oil company, Petrosen, expect to award two further offshore oil licences by year-end.
Senegal is considered one of Africa's most politically and economically stable countries and hosts some of the best transportation, telecommunications and communication infrastructure in West Africa. It benefits from one of West Africa's most pro-business environments and attractive contract terms are offered by the government.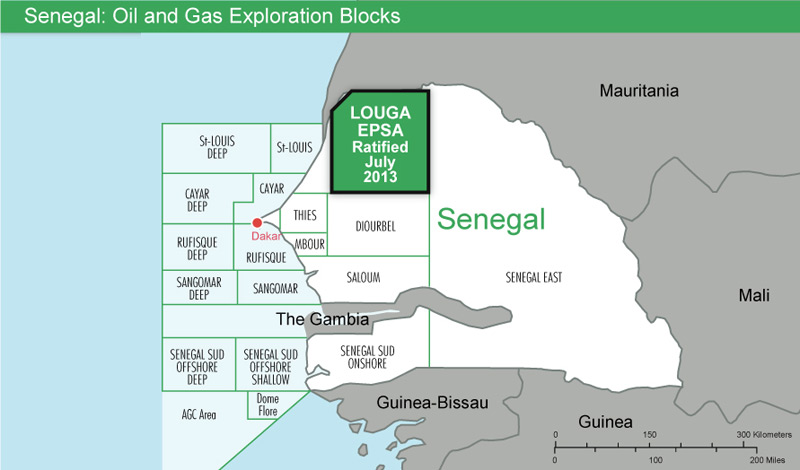 Operations Senegal
T5, through its acquisition of Blackstairs Energy Senegal, acquired a 27,000km2 Production Sharing Agreement in the Louga Block, onshore Senegal, which was ratified by Presidential Decree in July 2013. Under that Agreement the Company held 90% initial working interest in the block with the remaining 10% held by Petrosen. The Company has substantially agreed and expects to secure a new Production Sharing Agreement in respect of the Louga Block which will be on substantially the same commercial terms as the original Agreement. The T5 management team has extensive knowledge and experience of exploration in Senegal and is focused on becoming a major player in the region.
Learn More